Ireland's favourite twins are once again going to battle for the chance to represent the country in Eurovision 2012 and I'm happy to say I'll be back battling beside them.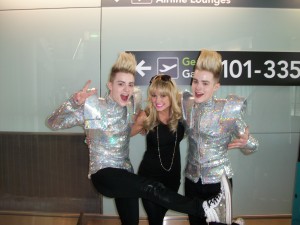 Yes Jedward will take to the stage at The Late Late Show on February 24 to perform their new track 'Waterline' in the hopes of winning over the hearts (and votes) of the nation to get the chance to perform on the European stage in Azerbaijan in May.
Yes, AZERBAIJAN!
We had an absolute blast last year in Dusseldorf and the boys managed to net Ireland a better result than we'd seen in years and they're now hoping to get the chance to go back and finish what they started.
And you know what? If they are given that chance, I really do believe they can do it.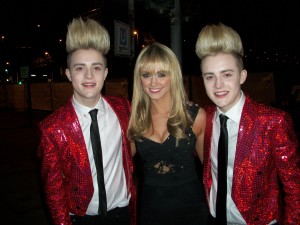 Rehearsals for next weeks Eurosong final begin this weekend when the boys finish up their Irish tour so I've a hair-raising few days ahead of me!
Look out for us all performing on Friday week and throw us an ole vote if you can spare it! They done us proud last year, they will do us proud again.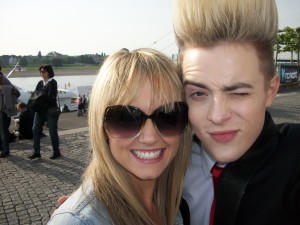 And with that all that's left to say is……GO TEAM JEDWARD!