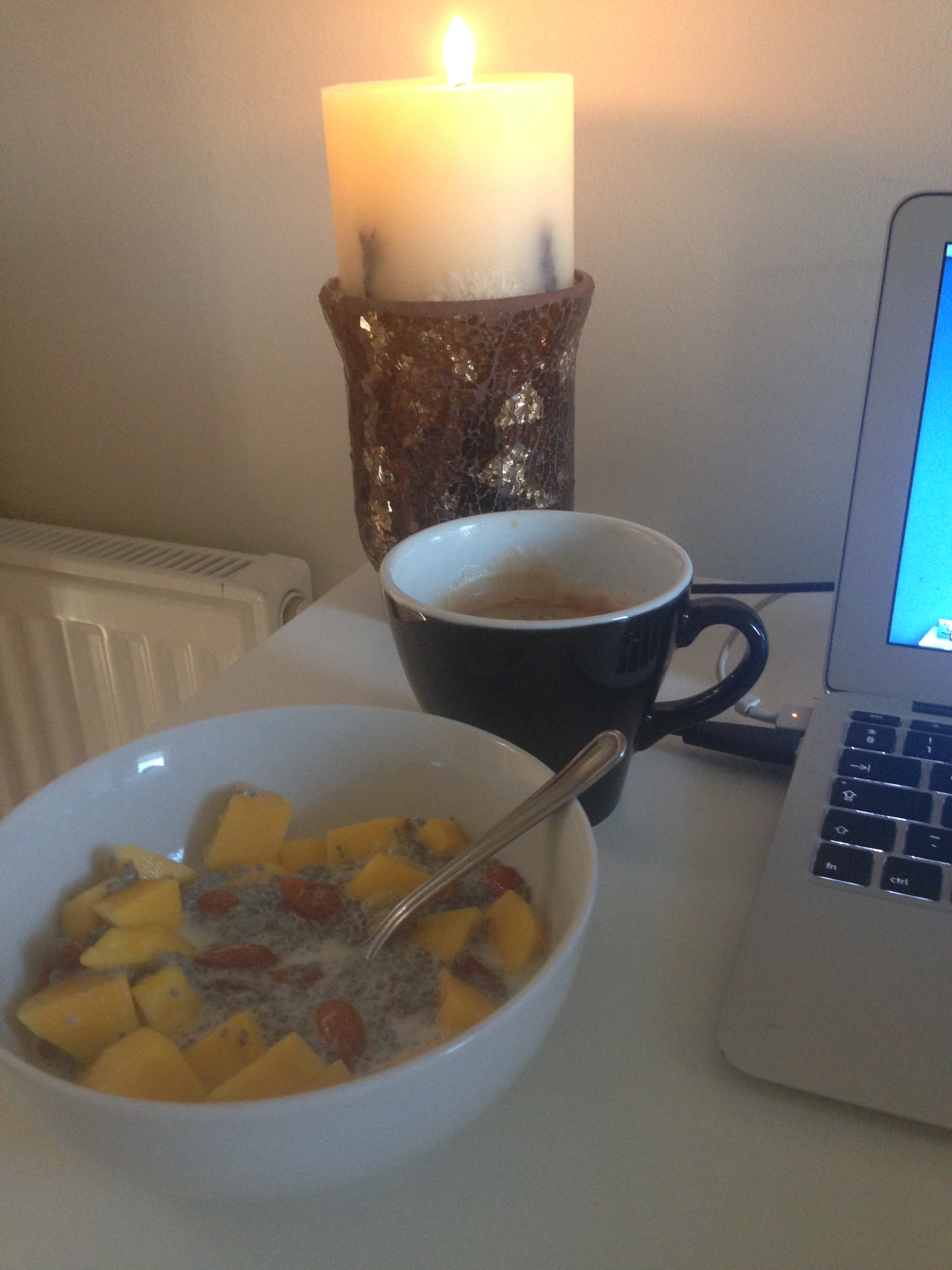 Ditch those cereals and give this a go…..
WHAT YOU NEED: 
Chia Seed
1/2 Mango
Small Handful Almonds
Unsweetened Coconut or Almond Milk
Chia seed are probably one of the healthiest foods on the planet, packed with nutrients and antioxidants . As well as giving you a great source of Fiber they also pack Calcium. Manganese, Magnesium and Healthy Fats. Some studies have even proved they have aided sports performance (so for all you sporty types – this is definitely a breakfast/snack you should try!)
The mango was my fruit of choice this morning but you can of course substitute it for any fruit you wish (berries work great!!). Mango however is full of Vitamin C and has plenty of Vitamin A (the anti-aging vitamin!)
And lastly the Almonds… Raw nuts are a great healthy fats source but almonds are also full of an important vitamin (Biotin) that helps stabalize blood sugar and is great for the skin.
All that from one bowl of "cereal"?
Give it a go!
Don't forget to "like" our FACEBOOK page!
See you there,
Leanne and Dave