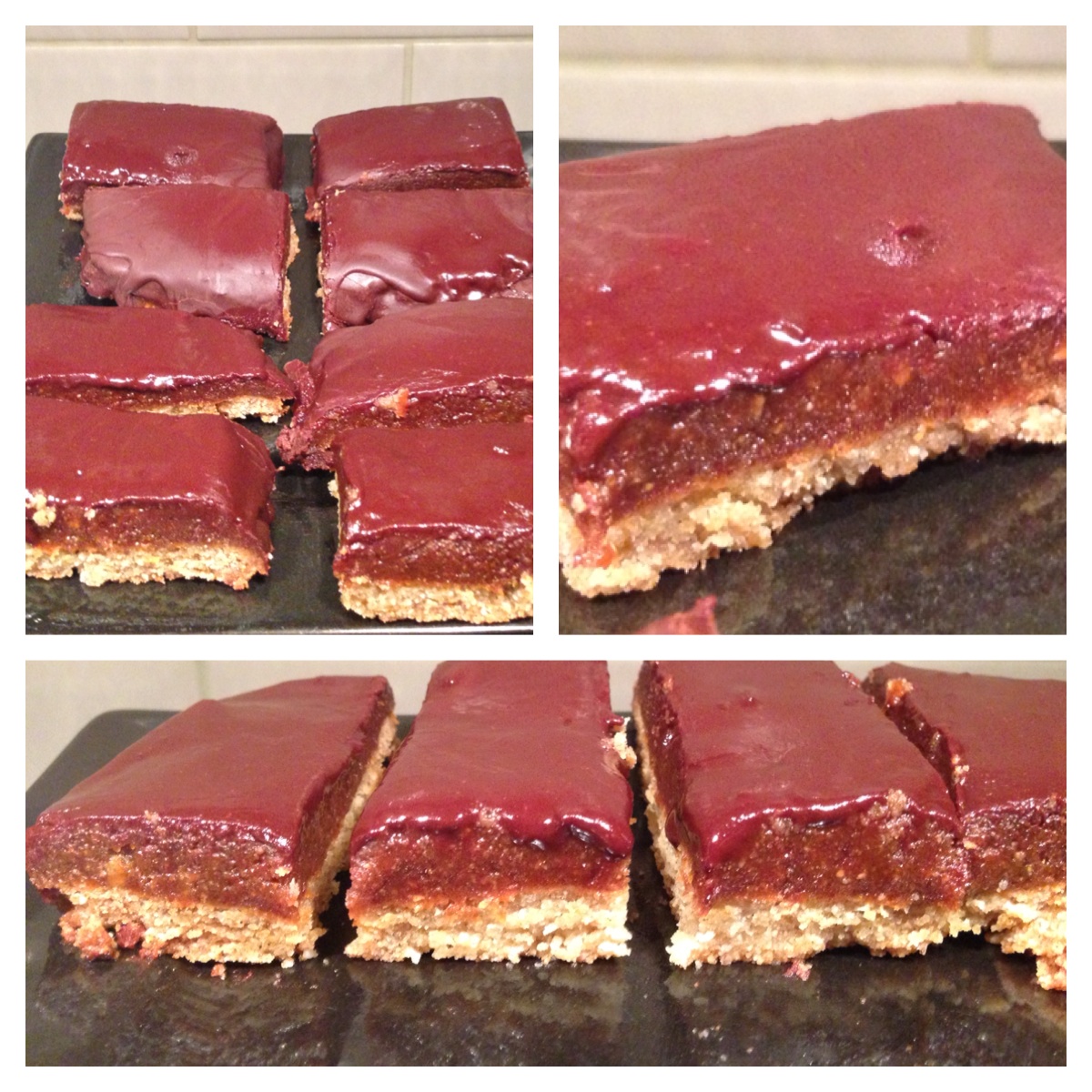 WARNING: Tastebud overload! We took a little time to rustle up a clean cheat meal today – and this is what we came up with. The A Department's very own EAT CLEAN Twix cake. There is simply nothing else to say about this one but – GET COOKING!
Let us know what you think!
What You Need:
Base:
100g Ground Almonds
1 Tbspn Agave
2 Tbspns Melted Coconut Oil
1/2 Teaspoon Vanilla Extract
1/4 Teaspoon Baking Powder
Middle Layer:
130g Dates
30g Almond Butter
2 Tblspns Melted Coconut Oil
1-2 Tblspns Water
Pinch of Himalayan Pink Salt
Top Layer:
110g Cacao Butter
2 Tblspns Melted Coconut Oil
60g Raw Cacoa Powder
3 Tblspns Agave
What To Do:
Preheat oven to 180C
Blitz all biscuit ingredients in the food processor till it comes to dough-like consistency.
Spread out over a greased oven tin or lined oven tin and square off edges or cut into biscuit sized portions.
Pop in the oven for 10 minutes till golden brown. Remove and allow to cool.
To make the "caramel" layer blitz dates, almond butter, coconut oil, water and salt in the food processor until smooth.
Spread over the biscuit base or onto your individual biscuits and place all in the freezer for two hours.
Two hours later…..
Melt cacao butter and oil and mix in cacao powder and agave.
Cover biscuit cake in the mix. If you've made individual portions – dunk each into the chocolate till fully coated.
Return to freezer for 10 minutes and then repeat the chocolate process to add a double layer.
Allow to fully set in freezer for 30 mins and then transfer to a sealed container.
Serve with a good ole cup of cha!
Hope you like this eat clean cheat! For more ideas in fitness and food don't forget to check us out on Facebook.
See you there,
Leanne and Dave