Last night I whisked up this tasty dinner in less than 30 minutes. Feast your eyes on my clean chilli recipe.
What You Need:
Mince (1 packet or 400-500g)
1 Fresh Chilli (chopped and deseeded to reduce spice)
1 Tsp Cumin
1 Tsp Chilli Powder
1 Tsp Paprika
2-3 Cloves Garlic (minced)
1 Small Onion (chopped)
1 Tblspn Coconut Oil/Olive Oil
1 Tin Tomatoes OR 3 Fresh Tomatoes Chopped
2 Tblspns Tomato Puree
1 Cup Beef Stock
1 Tin Red Kidney Beans (Drained and Rinsed)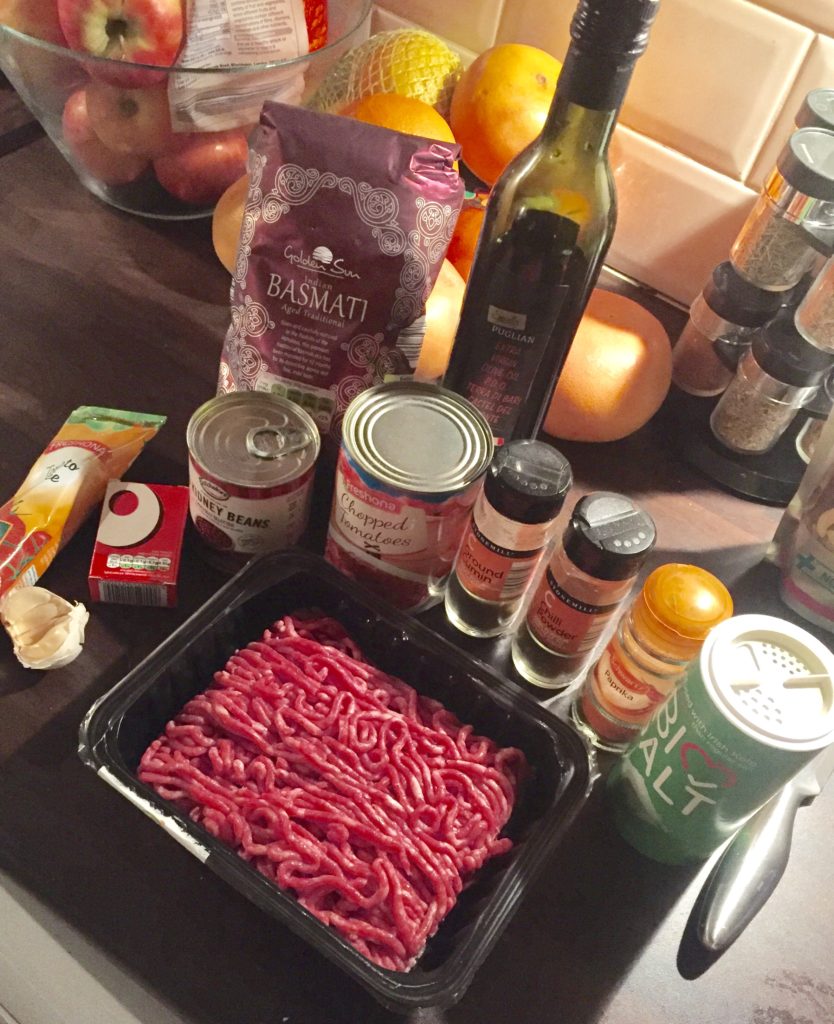 What To Do:
In a pan cook the onion and garlic in the oil of your choice until softened.
Add paprika, chilli, cumin and chilli powder and mix well.
Add mince and cook till browned.
Add tomatoes and tomato puree and mix thoroughly through.
Add Kidney beans and stir through.
Add beef stock, stir, reduce heat and simmer for 5-10 mins.
Serve with basmati rice or wholegrain rice.
For more foodie ideas check out my Instagram and Snapchat (Leanneacmoore) accounts!