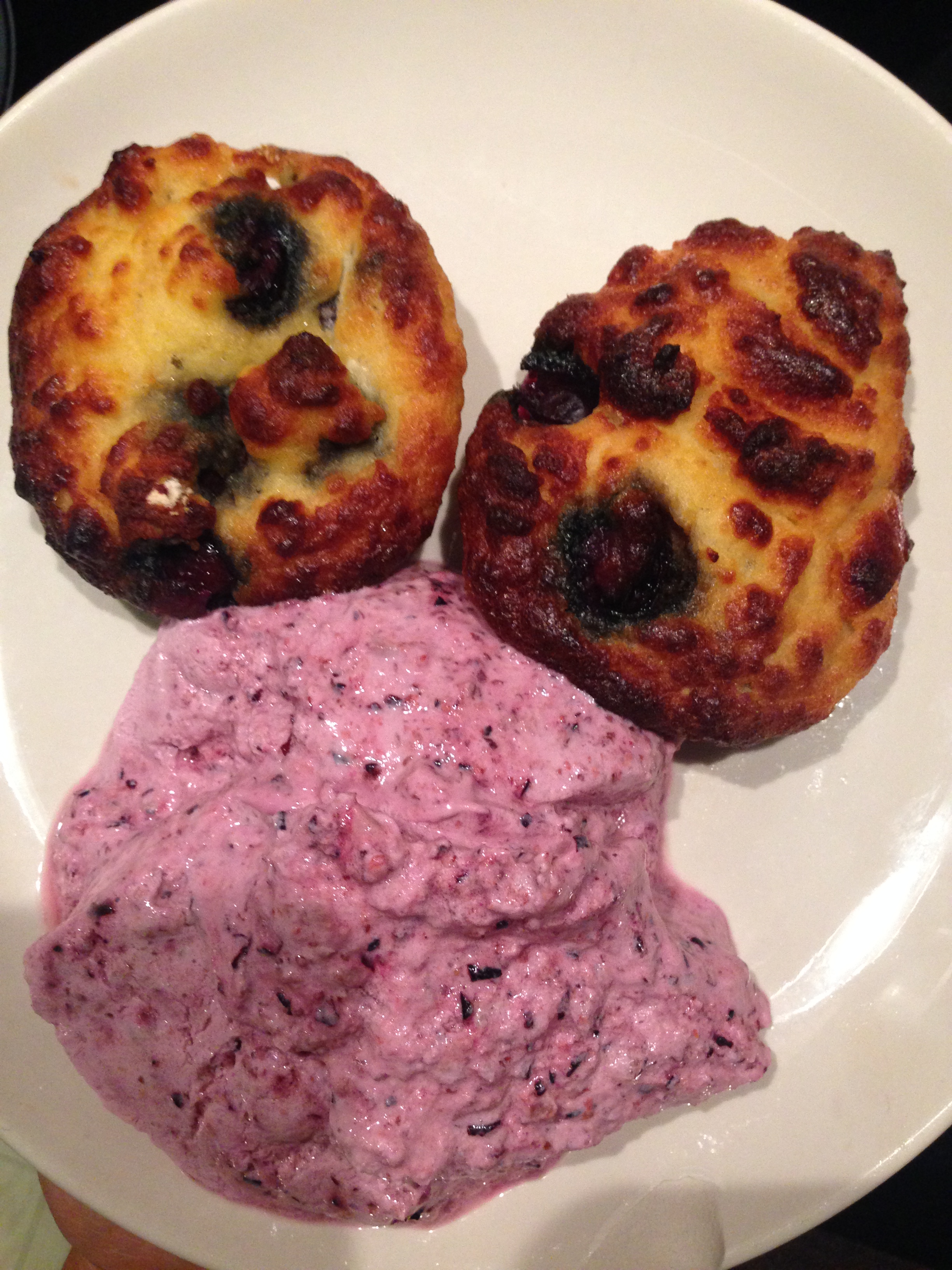 We whipped these tasty treats up over the weekend and added some homemade "ice-cream" for good measure. Not only did they make a fine Friday night treat – but the also doubled up to add to our Saturday morning breakfast with some fresh fruit and greek yoghurt. Here's what you need to make your own batch of gluten free loveliness.
What You Need:
1 Cup Coconut Flour
1 Tsp Baking Powder
1/4 Cup Agave
1/4 Cup Melted Coconut Oil
Splash (2 Tblspn) Almond Milk
3 Eggs
1/2 Cup Fresh Blueberries
Preheat the oven to 180C and grease a muffin tin.
Sift the flour and baking powder into a large bowl.
In a separate bowl combine eggs, coconut oil, agave and almond milk.
Add the wet mixture to the dry mixture stirring well.
Add blueberries into the mix and gently stir.
Spoon the mixture into portions in your pre-greased muffin tin (as big or small as you like!)
Bake for 15 minutes.
Serve with some homemade ice-cream – here's the link to our previous post on how to make your own. This time we opted for blueberries to stay with the fruity theme!
http://theadepartment.wordpress.com/2014/03/04/a-straw-berry-simple-ice-cream/
Don't forget to LIKE us on FACEBOOK.
See you all there,
Leanne and Dave